​​​​​​​
Apply101 is a web application by the startup, College Application Solutions, to help students and potential students manage applying to and paying for college. I completed all UI/UX design for this project.

The initial phase of the site is live and there are plans to have a large front end push in the next version to better match these comps.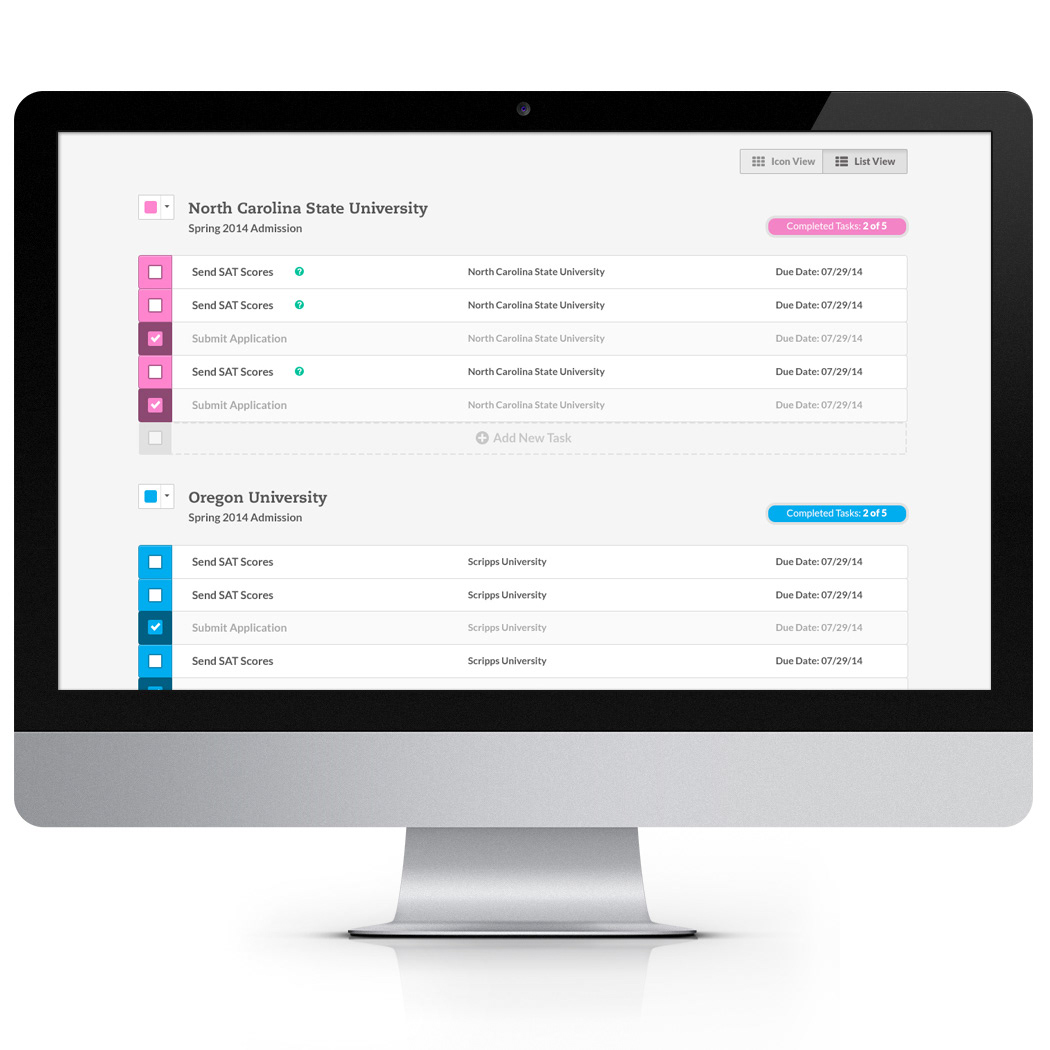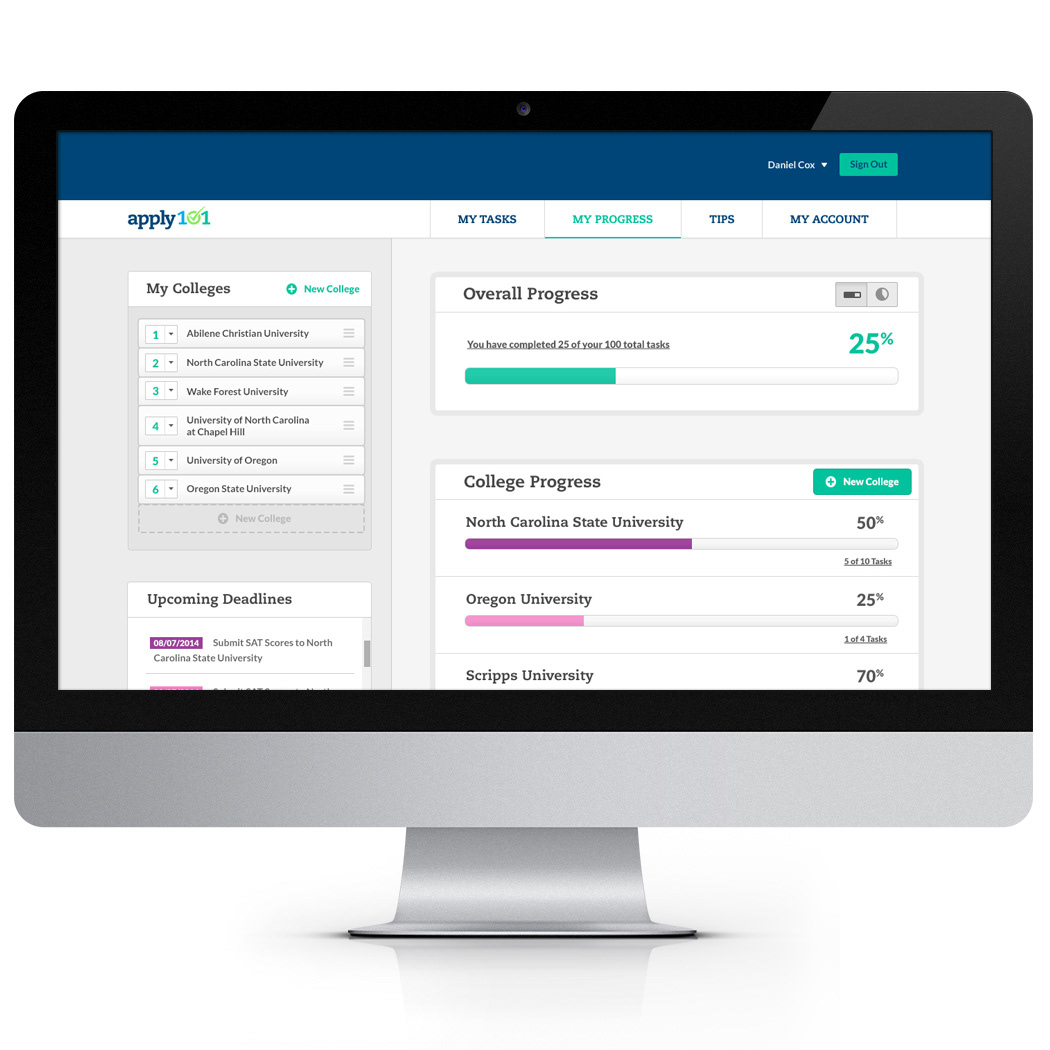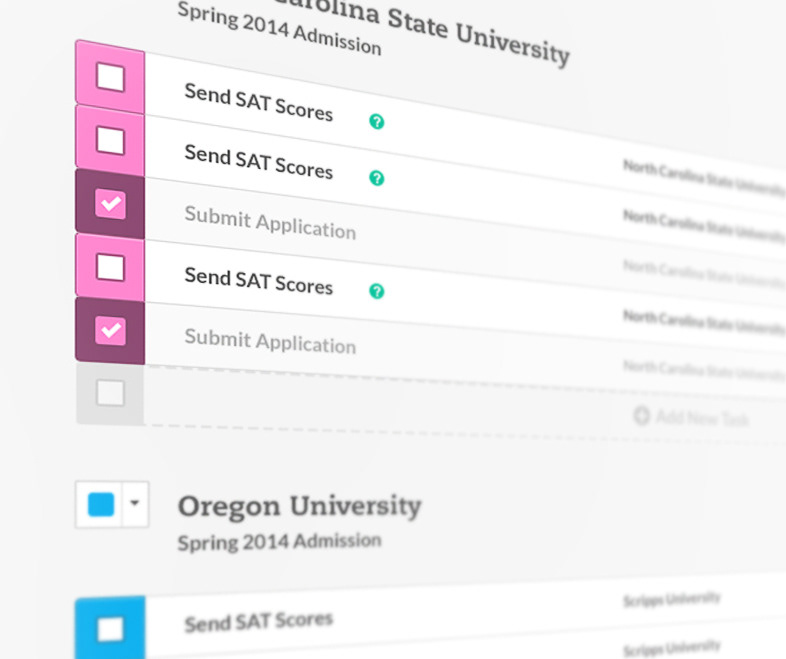 Design Process; Initial Style Tiles

These were used in the initial discovery process. After talking with the clients about what they were looking for these were the first visual explorations. We used these to inform the rest of the Application's UI decisions.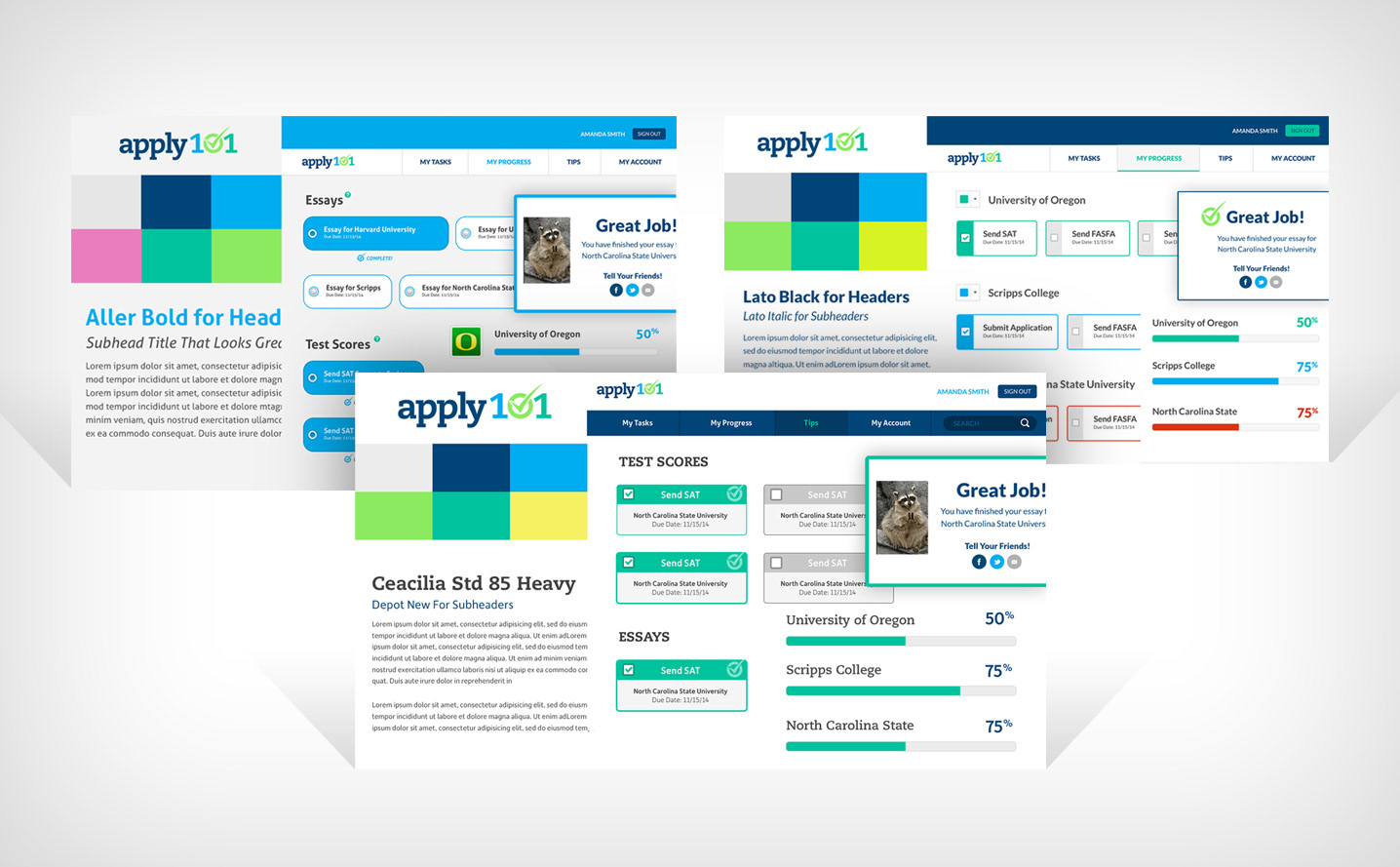 Final UI GEL Kit
This is the GEL that I provided the client as a reference for the front end developers and to be used in the future when making UI design decisions.