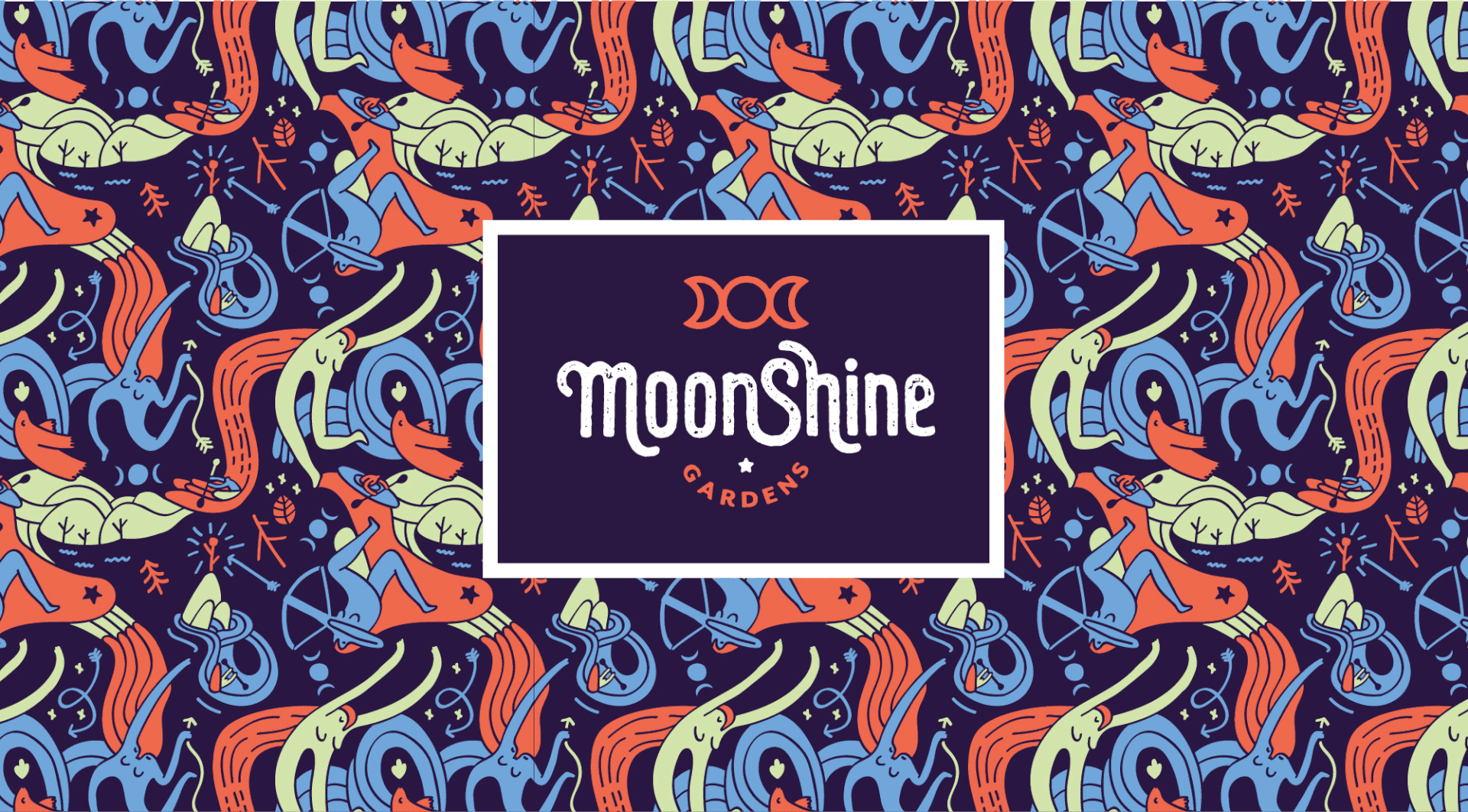 MOONSHINE GARDENS: BRAND AND VISUAL IDENTITY
MoonShine Gardens is a family grown, female owned cannabis farm in beautiful Southern Oregon. They grow some of the best bud in the state but really struggled in the branding/marketing realm. In short– they needed a face and messaging lift. MoonShine had a few goals– They wanted to leverage their femininity, tout their family grown history, and display their love of nature, self expression, and craft. We wanted to make sure that visual identity looked more like moon light then liquor. We wanted to funky but clean and high quality. These guys were an absolute pleasure to work with.   

MY ROLE:
Branding, strategy, pattern art direction, pattern color, and messaging

CREDITS:
Pattern Making and Illustration: Eliza Carver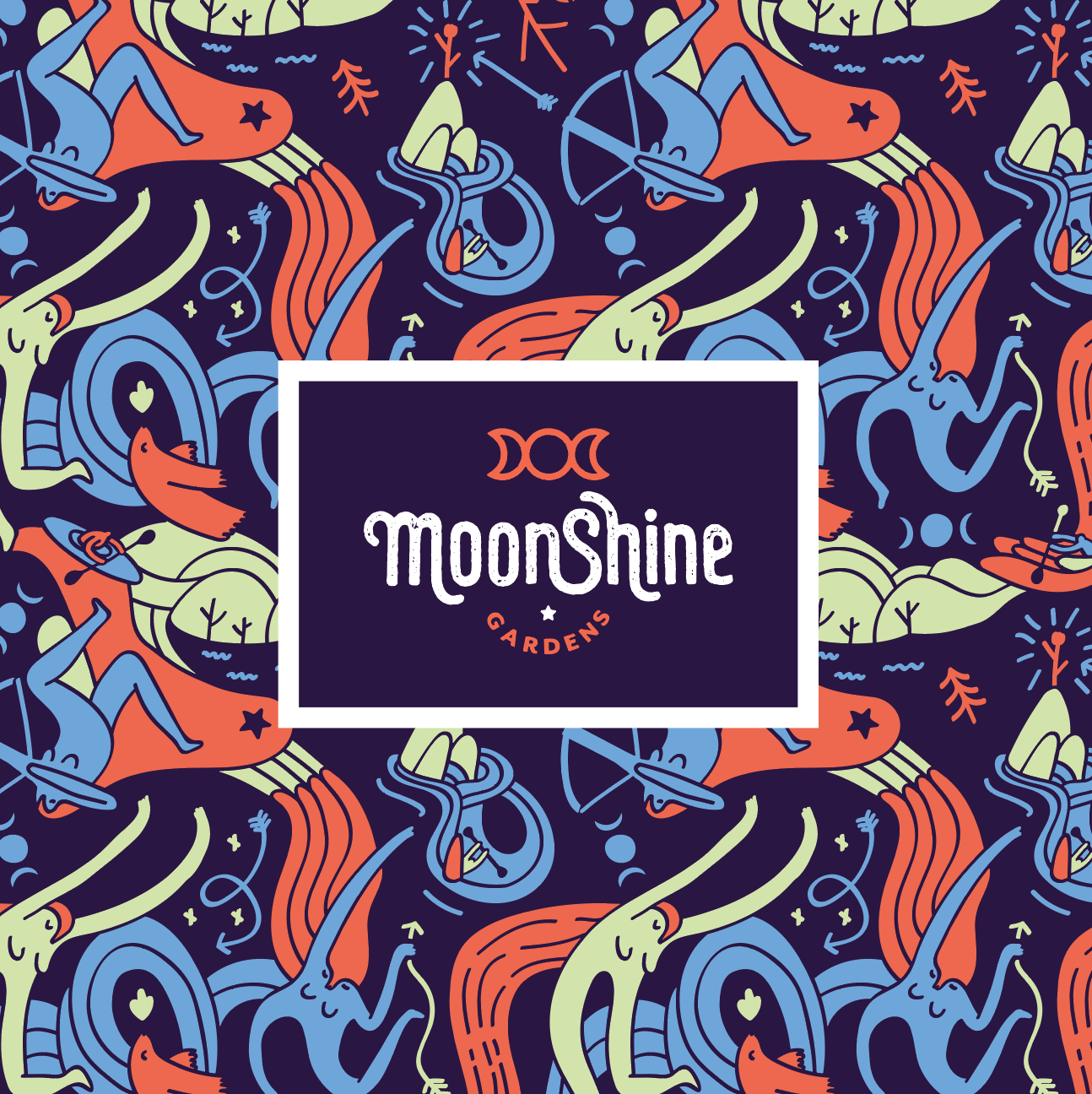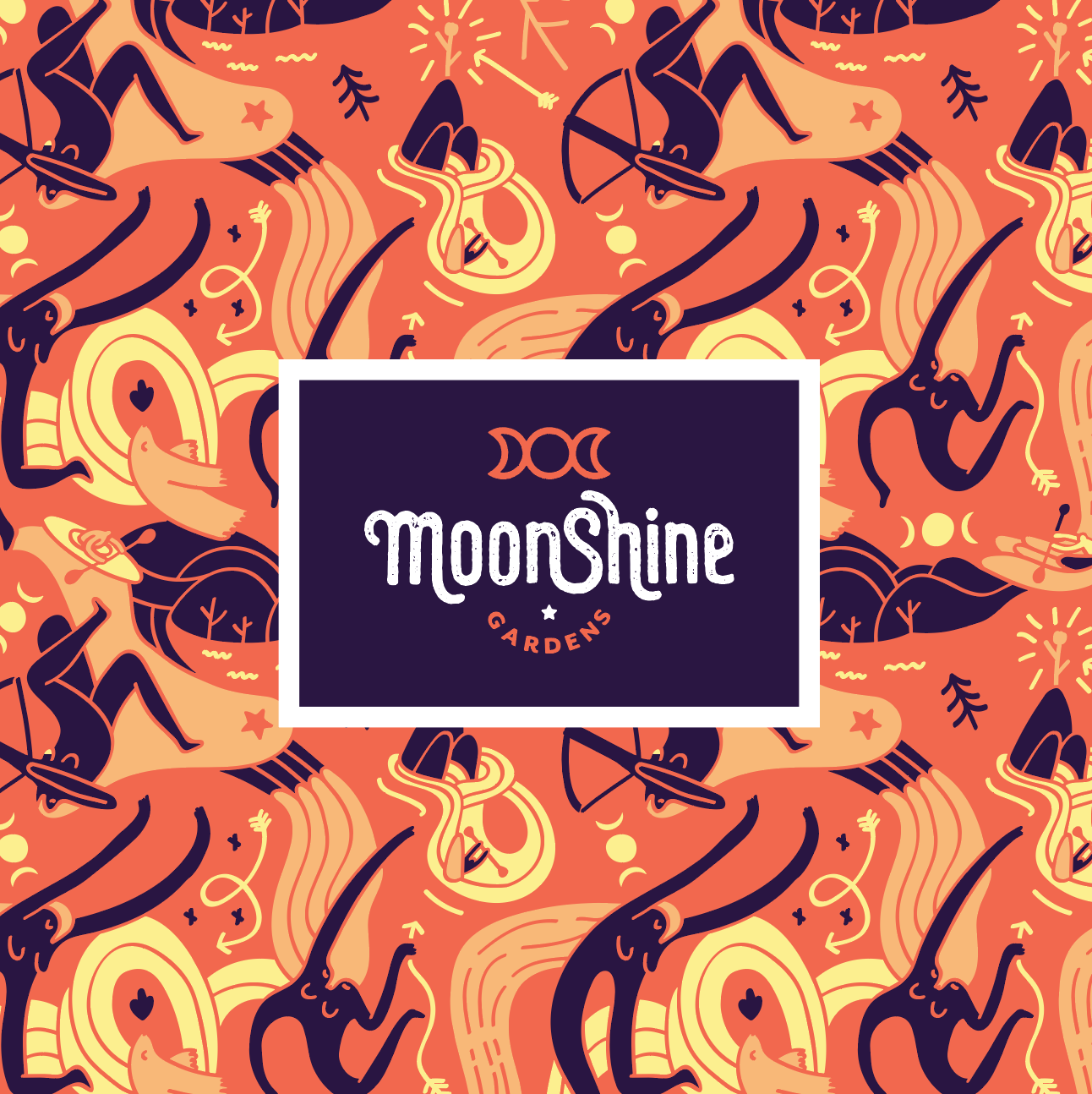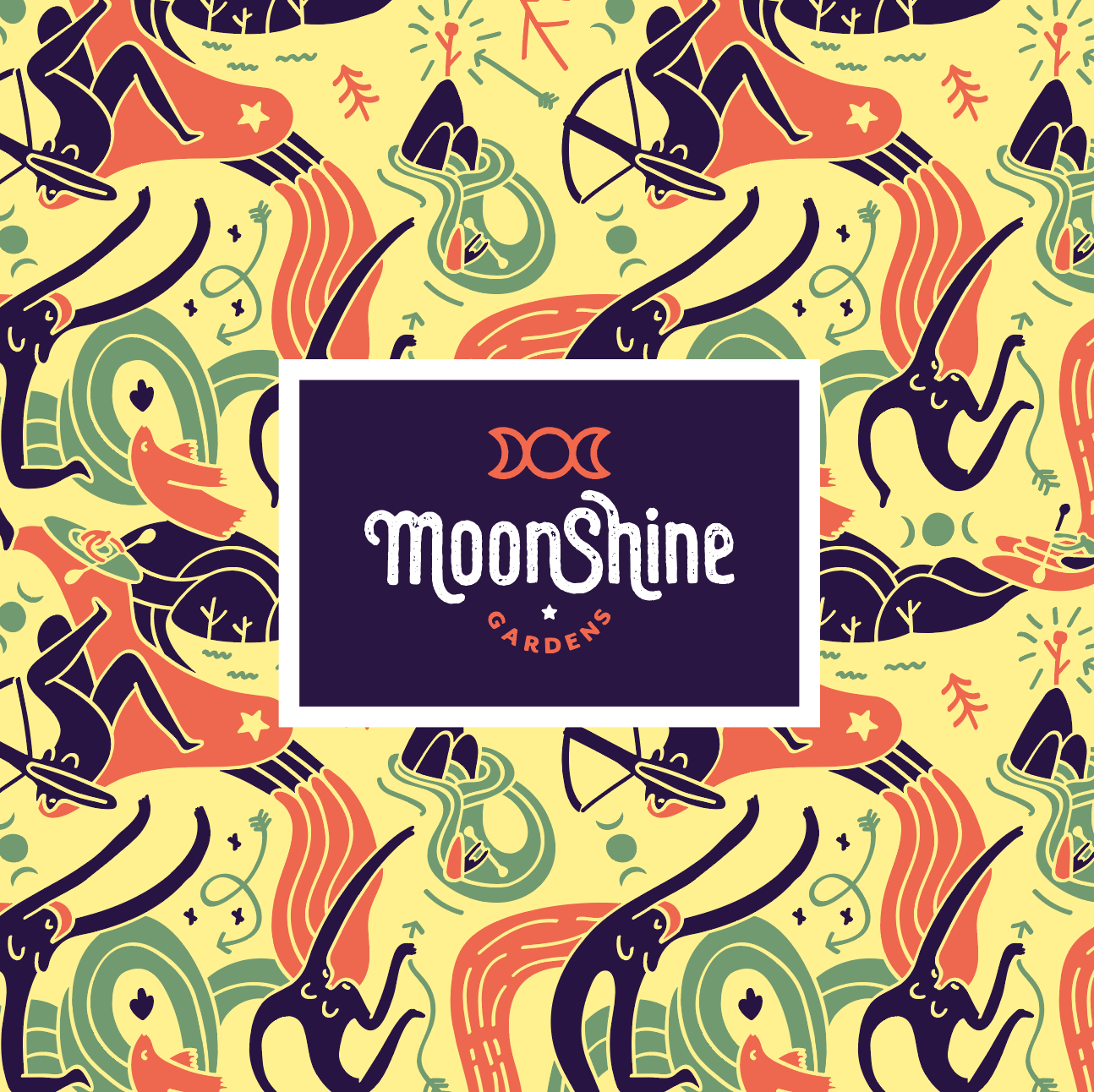 PRODUCT PATTERNS
These patterns were part of my initial vision for these guys. In the end, the goal is to stand out on the shelf and the visual identity would be the crux of that more-so than the logo. Through our discovery process we decided to have one pattern created with four color treatments– one for each of their primary strains. We wanted the patterns to feel funky, expressive, outdoorsy and feature goddess characters. I knew right away that I wanted Eliza's illustration style for this aspect of the project. Her illustrations have so much life and self expression. I did all coloring of the patterns, and directed her in what elements we wanted included, and provided edits to get it to where we wanted it. Eliza nailed it very quickly with minimal direction.